Zip is a platform built for shoppers, that empowers them to buy now, pay overtime and avoid repayments. Zip allows shoppers to pay for their purchases in 4 simple interest-free installments.
When you select the "pay in 4 with Zip" option, you'll be redirected to Zip to complete your purchase and they'll be in touch when your payments are due.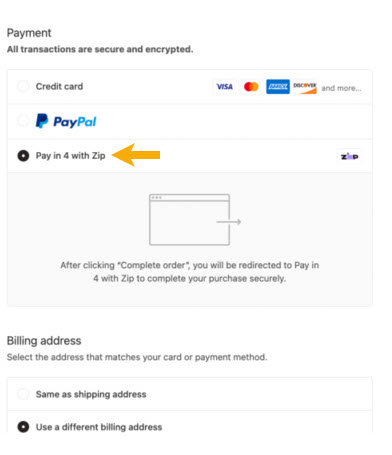 Zip will perform a soft search with a credit reference agency. This will not affect your credit rating.
Should you have any questions or inquiries about your zip payment after you've purchased, click here to contact Zip Customer Care and log into your Zip account.